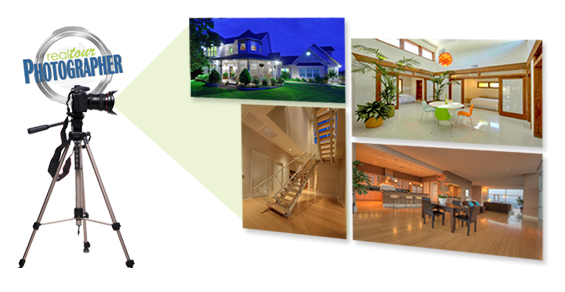 Become a Photographer
We ask exceptional real estate photographers a simple question: Why look for a real estate photography job when you can have a real estate photography business? We allow you to up your game and offer your current clients additional services such as free virtual tours and print materials, while you gain new clients through our system.
How Does Realtour Work?

Clients select from photographers who service their listing's zip code

Availability Calendar

Client can see which days a photographer is free and select the day that works for them

Packages & Pricing

Client selects the package they want from photographer's product list

Special Instructions

Client can provide extra info to photographer
Why Shoot for Realtour?
Realtour makes it easy to manage your real estate photography business with our easy to use business software for photographers. You can set up and manage your real estate photography jobs by the geographical areas you wish to cover, the days you will be available, how many shoots you will do each day, and also your packages and pricing. Drive fees may be added for distant zip codes and more.
Shoot List and Map

Arrange your shoots in the order you want and create a route using our mapping system.

Set Up Shoot Times

Assign specifc times for each shoot and notify your clients directly from the shoot manager.

Shoot Details

Record of shoot info plus ability to charge extra fees, reschedule or cancel a shoot.

Image Manager

Upload and publish finished images directly into client's account.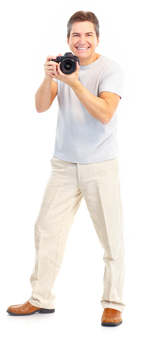 What we offer your clients
Your clients will benefit not only from our free virtual tours, but also have access to a full suite of marketing tools for eflyers, print templates and newsletters. No other virtual tour software or service offers these additional benefits.
Core Service Areas

Type in the zip codes for all the areas you plan to cover.

Shoot Area Day Planner

Shoot specific zip codes on specific days

Driving Fees

Assign an additional fee for zip codes that are further away.

Days Available

Set up and manage the number of shoots you offer each day.

Shoot Delay

Set up a buffer between orders

Pricing Manager

You set up your own packages and pricing for each service you offer.
What we offer you
Our backend software organizes your schedule, sets up your packages and takes secure payment from your clients. You gain new clients when real estate agents use our system and we limit the number of photographers in each area in order to allow you to build a good client base.
Collection Fees Paid

Realtour covers all admin and collection fees for all transactions.

You Get Paid

Realtour pays all affliated photographers twice monthly.

Free Virtual Tour

Your clients receive a platinum Virtual Tour free of charge with every photography order.

Realtour Rewards

You make money every time your clients purchase marketing materials.
How does it work?
Set up your account as an affiliate photographer and then use our backend software to organize your schedule and set up your packages. We handle the charges for admin and collection and then pay you twice a month. We invest in marketing campaigns that help promote your services. We also offer a rewards program that pays you money every time one of your clients purchases our marketing materials. You are charged a nominal fee of $15 per shoot.