eFlyer
Email marketing that's simple, beautiful and cost effective. A must for every real estate marketing plan.
Scroll down for more info...
Map Blaster

Use our map blast tool to send out your listing info or open house flyer digitally to 1000s of real estate professionals in targeted areas across the United States.

Select Target Area on Map

Create instant real estate agent mailing lists for any highlighted blast area for your email marketing campaign.

Zoom Out

Increase or decrease your real estate agent mailing lists by zooming in and out or by clicking on the edit handles.

Create Multiple Target Areas

Use additional blast areas to ensure all desired locations are covered by your email flyer.

Cheaper by the Dozen

Increase your blast count to save money. The bigger the blast, the lower the cost with our decreasing pricing model.

Statistics

Track your view rates with stats updated in realtime.
eFlyer Template Library
Create eye catching real estate email flyers in minutes with our extensive template library.
Multiple categories and themes to choose from.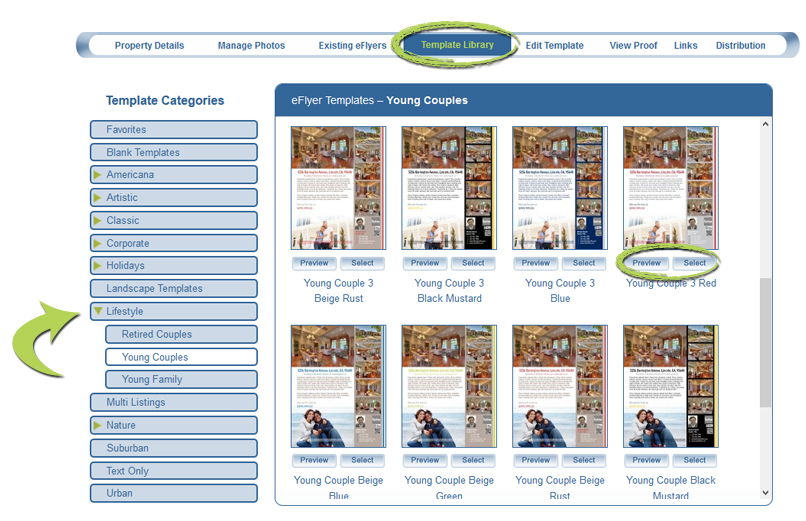 House Hunt
House Hunt automatically collects all of your active Realtour listings with a purchased photo shoot, virtual tour or eflyer with a minimum of five images and places them on a Google Map. The link can be added to your email signature, social media and website. Visitors simply hoover over the house icon to see listing details, price and your Realtour virtual tours and can click your email address to contact you.
Free Bronze Virtual Tour with all email flyer Blasts.
Virtual Tour is generated automatically and showcases all listing images.
Your re-usable template is uploaded to our library, and accessible only by you.
Design a Custom Template or Upload Your Own
Stand out from the crowd with your very own unique, custom designed email marketing templates.
Branded with your head shot, logo and contact information.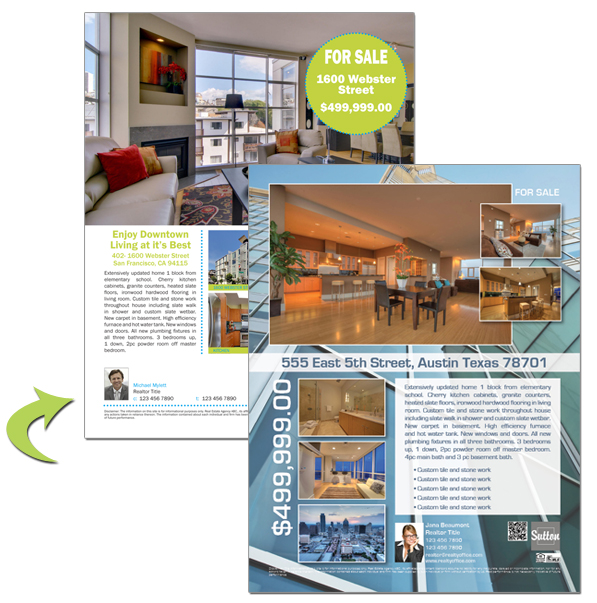 Print quality PDF of your eFlyer
Make prints to hand out at open houses or mail your real estate flyers for enhanced exposure.